What is the BEST SOLUTION for BLACKOUTS?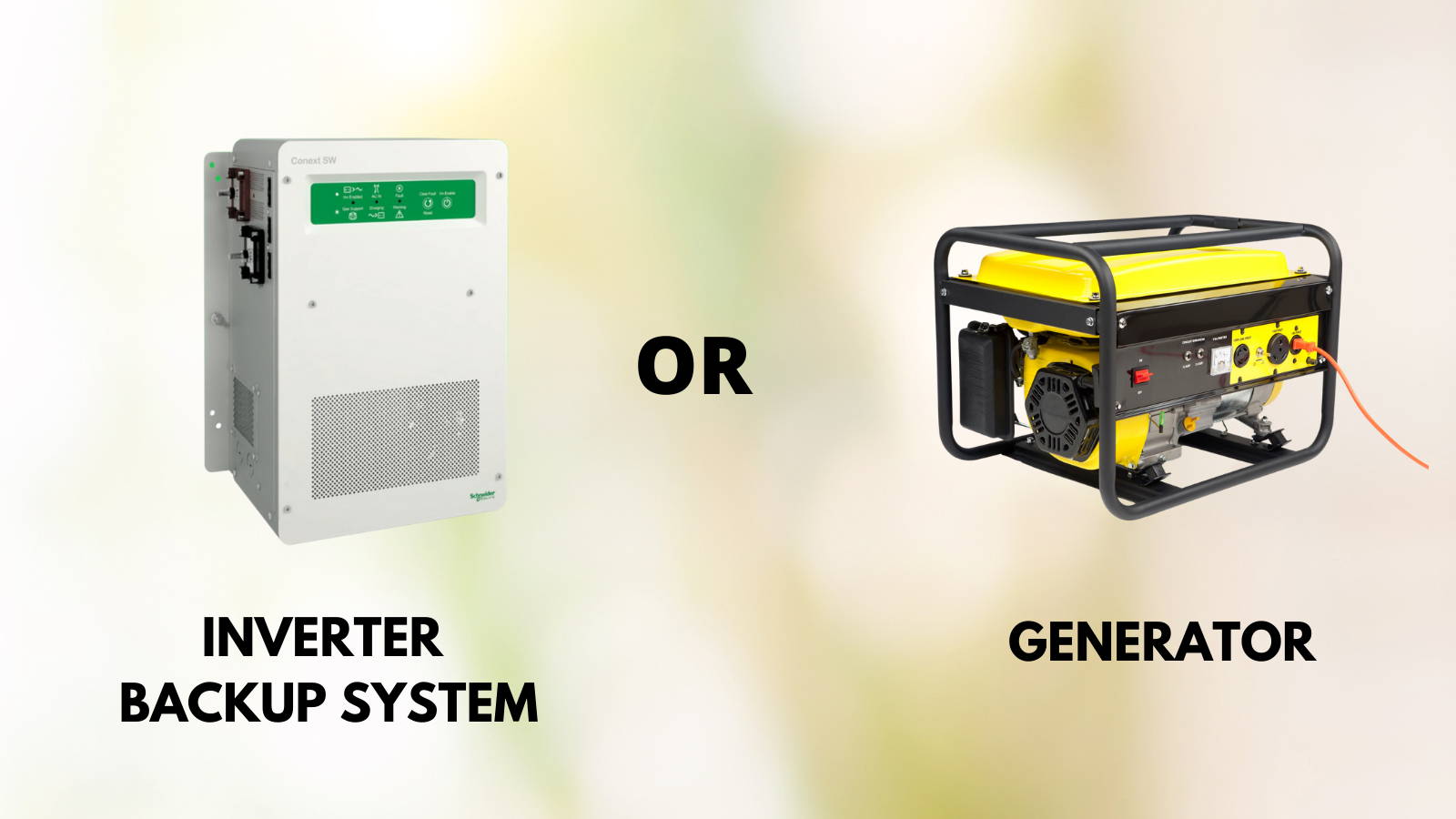 Are you interested in saying goodbye to 𝗕𝗟𝗔𝗖𝗞𝗢𝗨𝗧𝗦 for good?

Here are 4 reasons why you should use an
𝗜𝗻𝘃𝗲𝗿𝘁𝗲𝗿 𝗕𝗮𝗰𝗸𝘂𝗽 𝗦𝘆𝘀𝘁𝗲𝗺 to keep your TV, lights, Fridge, laptop etc running even when there is a blackout.
The inverter system is;
✅ 𝗘𝘅𝘁𝗿𝗲𝗺𝗲𝗹𝘆 𝗾𝘂𝗶𝗲𝘁- unlike a generator that wakes up the entire neighborhood when it starts running, our inverter system runs without making any noise.
✅ 𝗭𝗲𝗿𝗼 𝗺𝗮𝗶𝗻𝘁𝗲𝗻𝗮𝗻𝗰𝗲 𝗰𝗼𝘀𝘁- for a generator, you have to fuel and change the oil regularly, but our inverter system has no maintenance required. You only spend money one time to install it. That's it!
✅ 𝗦𝗲𝗮𝗹𝗲𝗱 𝗯𝗮𝘁𝘁𝗲𝗿𝗶𝗲𝘀- Our batteries do not gas so they are safe to install in an enclosed place like an apartment. Generators have to be stored outside which can be very inconvenient!
✅ 𝗬𝗼𝘂 𝗰𝗮𝗻 𝘀𝘁𝗮𝗿𝘁 𝘀𝗺𝗮𝗹𝗹- the inverter backup system can be tailor made to supply only the equipment you need to continue running during a blackout for a favorable cost to you!😉
We can install an inverter system for you so that you can continue with your entertainment, zoom meetings, work, keep your refrigerator and freezer running even when there is a blackout!
You won't even realize that there is a blackout!
Everything will just continue running as usual!😃
CALL 0722155534 or click the button below to request a BACKUP quotation.